RRB NTPC Protest News: The Ministry of Railways has temporarily postponed RRB NTPC CBT 2 Exam Date 2022 or NTPC Stage 2 exam following protests from aspirants alleging discrepancies in the RRB NTPC CBT 1 Result 2021
for RRB Non-Technical Popular Categories (NTPC) released on January 14 and 15, 2022 respectively for the undergraduate levels – 2 and 3 and graduate-level – 4, 5 and 6 respectively.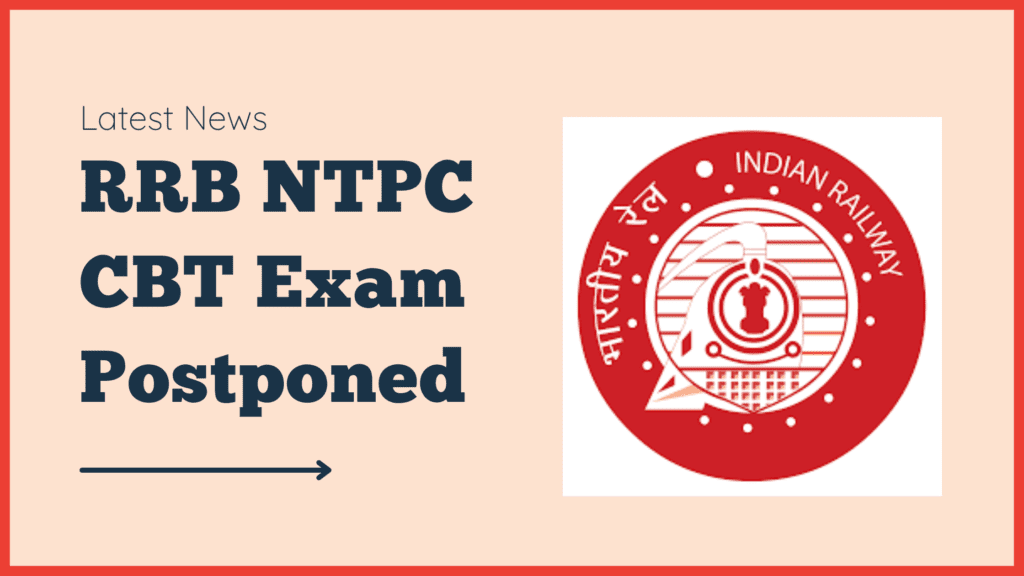 Based on the RRB NTPC CBT I Result 2021 declared by the Railway Recruitment Boards under the Ministry of Railways, a total of 7,05,620 (7 lakh) candidates have been shortlisted for filling 35,281 vacancies in Non-Technical Popular Categories for both 10+2 and Graduate levels.
Candidates who have qualified RRB NTPC CBT Result 2021 are eligible to appear for the NTPC Level 2 exam.
RRB NTPC Protest News
However, massive protests broke out alleging discrepancies in the RRB NTPC CBT 1 Result 2021 in Bihar which initially started from Muzzaffarnagar and spread to other districts like Patna,
Bhojpur resulting in protesters resorting to stone pelting, blocking of rail routes, including setting a passenger train on fire.
Following the furor, the Ministry of Railways has formed a high power committee to look into the concerns and doubts raised by candidates in regard to results of 1st Stage Computer Based Test (CBT)
Centralized Employment Notification CEN 01/2019 of Non-Technical Popular Categories (NTPC) issued by Railway Recruitment Boards (RRBs) on 14-15th January 2022.
The RRB has also issued a communique warning protesting candidates indulging in unlawful acts with lifetime debarment from appearing in RRB exams assuring all fairness to the aspirants.
RRBs are committed to conduct a fair and transparent recruitment process maintaining the highest standards of integrity.
Railway job aspirants/candidates are advised not to be misguided or come under the influence of such elements who are trying to use them for fulfilling their own selfish ends," the communique stated.
RRB NTPC CBT 2 Exam Date  Committee
The high power committee formed by the Railway Ministry will be looking into the following issues raised by candidates and give recommendations:
Results of 1st Stage CBT of CEN 01/2019 (NTPC) and methodology used for shortlisting candidates for 2nd Stage CBT without affecting existing shortlisted candidates
Introduction of 2nd Stage CBT in CEN RRC 01/201
In addition, the aggrieved candidates can also can lodge their concerns and suggestions to the committee formed through email-ID rrbcommittee@railnet.gov.in released by the Railways for the purpose.
Around 7 lakh candidates who had emerged successful in the RRB NTPC CBT 1 were qualified to appear for the now postponed RRB NTPC CBT 2 EXAM date 2022or
RRB NTPC Stage 2 exam (computer-based test) which was scheduled to be held from February 15 to February 19, 2022.
Based on the merit obtained in the NTPC Level 2 exam or NTPC CBT 2 candidates will be shortlisted for the NTPC Third Stage or NTPC Level 3 exam in which 8 times of the vacancy will be called.
The final NTPC Result will comprise 35,281 notified vacancies.